Granite Creek Copper Exploration Update In Preparation Of Resource Update And PEA In H1 2022
Tim Johnson, President and CEO of Granite Creek Copper Ltd (TSX.V:GCX – OTCQB:GCXXF) updates us on the exploration results from the Phase 1 drill program at the Carmacks copper-gold-silver project in Yukon, Canada. There were over 10,000 meters drill in 2021, finding high-grade sulfide material at Zone 1, testing the deeper extension at Zone 2000S, and at Zone 13. The Company plans to incorporate all this exploration work into the updated resource update and PEA and in the first half of 2022, that is projected to show a 15-20 year mine life.
We also discussed that a neighboring peer, Mining Metals, is going public as a nearby producer, and that they could be a future acquisition suitor of the Carmcaks Project, and also a good analog for how the ounces in the ground that the Company has defined could be valued moving forward.
Tim also discussed the exploration plans for the 2022 drill program to test some new regional targets at Zone 5, Zone 8, and the northern part of the claim block around Zone A.
If you have any follow up questions for Tim regarding Granite Creek Copper, then please email us at Fleck@kereport.com or Shad@kereport.com.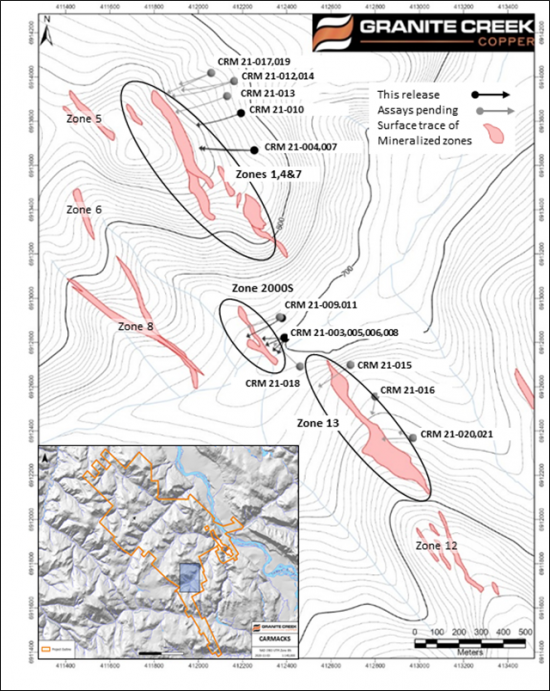 Click here to for a summary of the recent news out of Granite Creek Copper.