Cory's Insights – Tue 28 Jan, 2014
Should the Federal Reserve Stop the Dominoes From Falling?

This article predicts that the first domino to fall for the US economy will be Retail-CRE (Commercial Real Estate). The author includes this image which walks us though the 7 steps on the road to failure.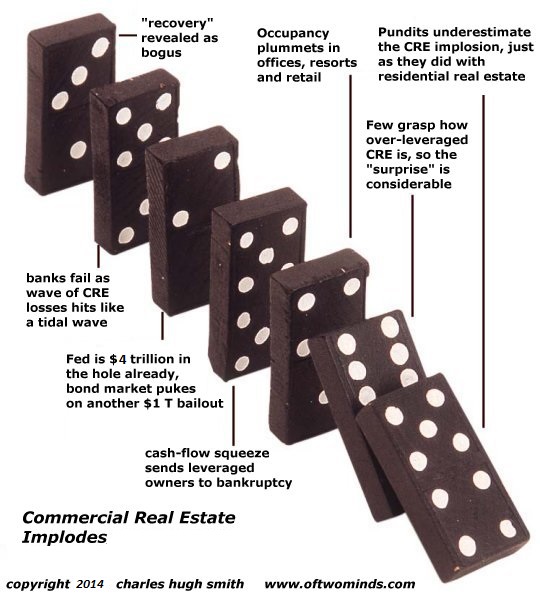 While we cannot be sure what will bring down the US economy there sure are quite a few options out there.