About
About KER
Regulatory consultant Al Korelin and former Portland, Oregon TV news anchor Mike Hartfield launched The Korelin-Hartfield Report in 1990. Heard on a small regional radio network, the program covered small regional companies.
In 2001, the program began to focus on asset-based investing and macroeconomics. Through the tech, credit and housing bubbles, the program has sought out informed, often opposing viewpoints for listeners, and focused on investment fundamentals.
A dedicated website was created in 2003, and the show attracted a worldwide following. The program's name changed to The Korelin Economics Report (KE Report), reflecting its change in focus. The 2 hour radio program airs on weekends in over 25 US markets on the Genesis Radio Network, and is also posted on the website and Podcast "The KE Report". Everyday multiple Daily Editorials are posted on the website and podcast featuring market commentary from fund managers, active traders, analysts, newsletter writers and company executives.
The KE Report website has become a critical hub of information for investors, averaging 150,000 page views per month, upwards of 20,000 active users per month, and over 20,000 podcast downloads. Investors keep a pulse on the markets with daily economic commentary and interviews from industry experts, generalist macro pundits and fund managers, and company executives.
For more information on the show and to discuss becoming a sponsor of the KE Report please contact Cory Fleck at fleck@kereport.com.
Cory's Bio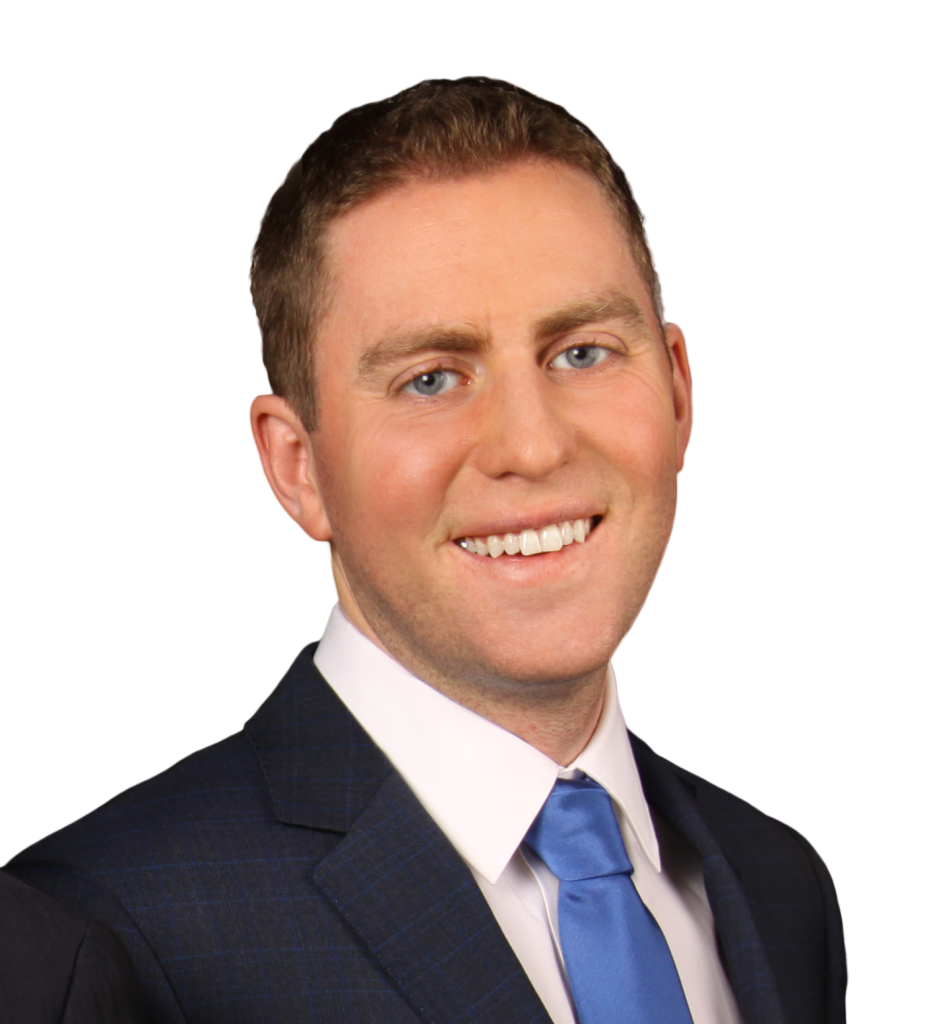 Cory Fleck has been involved in the financial community for over 15 years. He received his Business Administration degree (with a concentration in finance, accounting, and marketing) from St. Andrews University in North Carolina while on a golf and tennis scholarship. After graduating Cory moved back home to Vancouver and obtained his Chartered Account (CPA – CA) designation articling at Davidson & Company, a well known accounting firm in the resource industry. While articling Cory founded a media company focused on improving investor communication with junior and mid-tier resource companies.
While having a long history in the resource sector Cory has a love for the markets. When moving to the KE Report as a Co-Host with Al Korelin he focused on featuring generalist guests that provide a balanced perspective on markets and publicly traded companies which aggressive growth plans.
If you have a question for Cory or wold like to see a guest or company featured on the show, he can be reached at fleck@kereport.com
Shad's Bio
Shad Marquitz has been investing in the financial markets since 1999, in precious metals since 2008, and actively trading the resource sector and commodity stocks since 2011.  He received a Bachelors degree in Public Relations (with a minor in Business Marketing) in 1998 from Middle Tennessee State University.  After graduating, Shad went to work helping build The Marketing Group and assist with the growth of New Music Nashville, a syndicated radio show, for Jim Wood Enterprises; working on business-to-business marketing campaigns as a liaison between record labels, publishing companies, radio stations, and Anderson Merchandising (which handled music and book sales inside of Walmart stores).
In 2000, Shad transitioned over to running a limited lines insurance sales team for Jim Wood Enterprises involving legal service plans, identity theft protection, as well as marketing small business consulting with Fran Tarkenton; in addition, to becoming a corporate trainer. In 2008 Shad began working for State Farm Insurance where he marketed all lines of insurance, conducted retirement and financial reviews, 401K Rollovers, annuities, auto and home loans, and banking deposit products like CDs and money markets. In 2012 Shad went to work in B2B technology sales for 8 years with Canon Solutions America.
In late 2020, Shad moved to the Seattle area and began a dialogue with Cory Fleck about growing the KE Report platform and redesigning the website.  Shad came on as Co-host of the KE Report in January of 2021 and works to continue growing the list of show guests and companies to interview, and increase the reach of the podcast show.
If you have a questions for Shad, he can be reached at Shad@kereport.com.
Al's Bio
Alexander Korelin is the Founder of The KE Report and has been involved in the financial community since 1967 when he received his Bachelor of Arts degree from the University of Washington with a dual major in Economics and Russian literature. He went on to receive his Masters in Business Administration degree, with an emphasis Finance and International Trade, from the University of Puget Sound in 1978.
He founded A.B. Korelin and Associates in 1982. The focus of the Company has always been on the mining industry. Al and his associates specialize in completing the regulatory work that needed to be done in order for Canadian mining companies to be traded in the United States on major exchanges.
In addition to his regulatory work, Al was an active member of the Board of Directors of American Pacific Bank for twenty two years. As a Director of the Bank, he oversaw its evolution from a small private, rural community institution located in Aumsville, Oregon to one with its headquarters in downtown Portland and trading on Nasdaq.
Al has a passion for politics and in 2016 the show started KER Politics. This is where Al spends the majority of his time sharing thoughts with his guests on US politics.