Valuable Insights from Around the Web – Wed 4 Jan, 2017
BOJ projected to own 75% of all outstanding Japanese debt in 5Y

Below are some very interesting facts about the BOJ's QE program. It is staggering to see the data of how much money the BOJ has injected into the system. I still believe that if the Fed continues to raise rates especially if they are just trying to keep up with growing inflation then the other central banks around the world will be forced to follow. This will not bode well for these markets…
This will be a developing story throughout this year. Of course the Fed could also not raise rates this year and all the optimism will fade and we will be back to central banks continuing to print and keep rates low…
With current QE, BOJ is projected to own 75% of all outstanding Japanese debt in 5Y. The ECB will own 50% of EU debt pic.twitter.com/E4zKqXu9XI

— The Long View (@HayekAndKeynes) January 3, 2017
Look at the amount of money pumped into ETFs by the BOJ! This is why I say the major fundamental driver of markets these days is what the central banks do with all their easy money.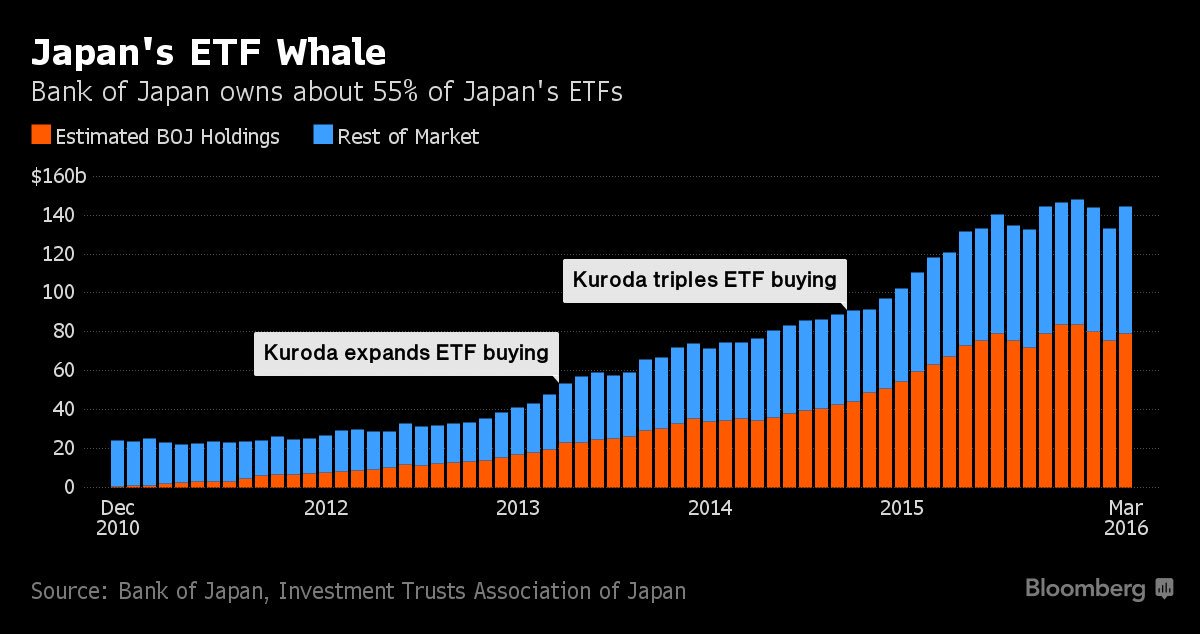 This chart shows how the BOJ is the main support system of its stock market… If the BOJ starts to reverse course then watch out below.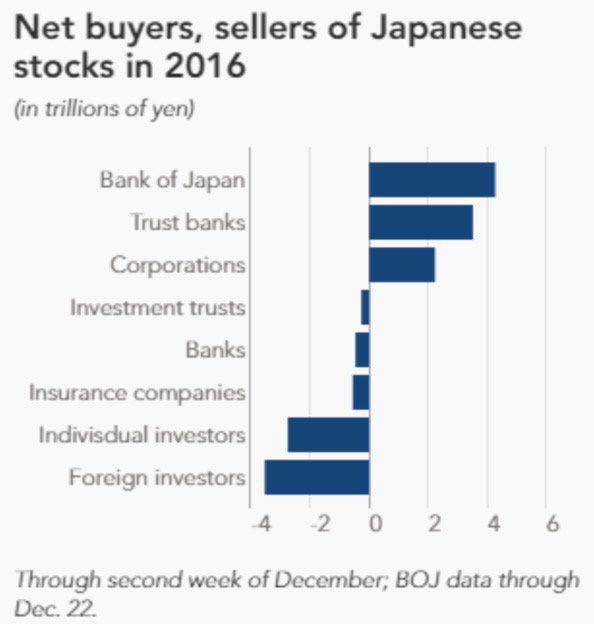 So much for any natural business cycle… Corrections are healthy for markets and as long as central banks prevent corrections the inevitable crash will be larger and much more painful.
Sorry for the gloom and doom 🙁