Cirizen Free Press writes that Debbie Birx is busted.
Birx violated her own travel guidance, CDC guidelines
For many Americans that guidance has been difficult to abide, including for Birx herself.
The day after Thanksgiving, she traveled to one of her vacation properties on Fenwick Island in Delaware. She was accompanied by three generations of her family from two households. Birx, her husband Paige Reffe, a daughter, son-in-law and two young grandchildren were present.
The Centers for Disease Control and Prevention has asked Americans not to travel over the holidays and discourages indoor activity involving members of different households. "People who do not currently live in your housing unit, such as college students who are returning home from school for the holidays, should be considered part of different households."
Even in Birx's everyday life, there are challenges meeting that standard. She and her husband have a home in Washington. She also owns a home in nearby Potomac, Maryland, where her elderly parents, and her daughter and family live, and where Birx visits intermittently. In addition, the children's other grandmother, who is 77, also regularly travels to the Potomac house and returns to her 92-year-old husband near Baltimore.
Some of Birx's peers in public health say she should be held to a higher standard given her prominent role in the government's response to the pandemic and the current surge in COVID-19 deaths across the country.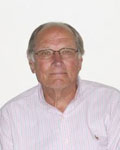 I realize that this is old, of sorts, news, but let's consider the princal behind the total picture. Do you trust what our expert leaders have to say?