Sean Brodrick focuses on some of the macroeconomic factors that have him worried, and the market expectations that a recession is on the horizon.
Thu 16 Jun, 2022
24 comments
Marc Chandler, Managing Partner at Bannockburn Global ForEx, joins us to recap the key market moves off the continued geopolitical tensions in Ukraine, and 2 main blades to the scissors cutting through markets 1) Inflation and 2) a slowing growth.
Fri 4 Mar, 2022
22 comments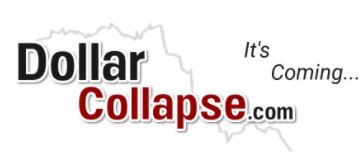 John Rubino, Founder of the Dollar Collapse website, joins us to discuss the market trends for 2022 in interest rates, bonds, GDP growth estimates, inflation, stagflation, market volatility, and gold.  
Mon 17 Jan, 2022
43 comments