Fathom Nickel Sees Over 10 Meters Of High-grade Nickel And Copper Mineralization Using Portable XRF Scans
Brad Van Den Bussche, President and CEO of Fathom Nickel (CSE: FNI) (OTCQB: FNICF), joins us to outline some recent exploration results from the second drill hole of the Company's Q1-2022 drill program, which intersected 10.2 meters of nickel and copper mineralization 500 meters north of the Rottenstone Mine at the Albert Lake Project, in Saskatchewan. The company announced this morning some significant nickel and copper mineralization has been intersected in the second drillhole of the Q1-2022 (drillhole AL22040) at the Island Showing Area, with Portable X-ray Fluorescence indicating the presence of nickel exceeding 30,000 ppm and copper exceeding 40,000 ppm (10,000 ppm = 1%).  The Company will need to await the official chemical assay results to come back in to know exact grades, and what Platinum Group Elements are present.
Brad mentioned that 5 holes have been drilled into the Island Showing Area thus far in the 5,000 meter winter drill program, with plans to drill 4-5 more holes, and then an additional 3-4 holes will be drilled over at the Dime Area, 4 kms to the south.  In addition, there are some early-phase regional targets that are planned to be drilled in the area between the two main areas being drilled based on encouraging soil geochemistry.   The priorities for the winter drill program are those that require the ice for those targets and will run through mid to late March.
If you have any follow up questions for Brad regarding Fathom Nickel, then please email us at either Fleck@kereport.com or Shad@kereport.com.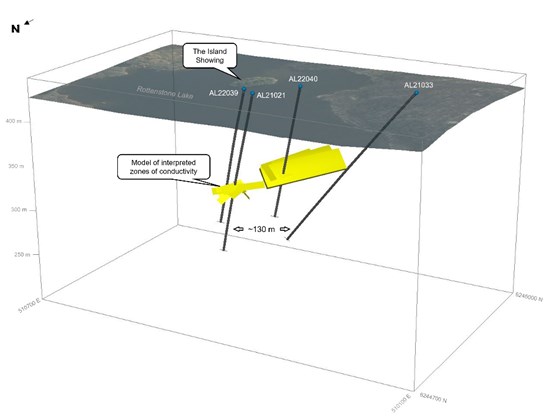 Click here to visit the Fathom Nickel website to learn more about the Company.