Posts Tagged: energy metals stocks
Doc Jones discusses investing in the energy sector, from oil and natural gas, to lithium, and energy metals like copper, nickel, and zinc....
Mon 27 Feb, 2023
10 comments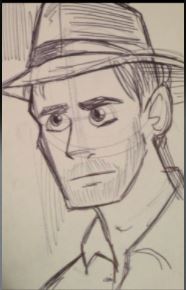 Doc Jones discusses oil and natural gas stocks, energy metals stocks, and a recap of a Millennial Precious Metals site visit.
Thu 5 May, 2022
13 comments
We focus on the major players, on the buy side, which include the Sprott Physical Uranium Trust, Yellowcake, and the newly announced Kazakhstan physical vehicle. We also address the disconnect between the stocks and lagging Uranium price.
Wed 3 Nov, 2021
8 comments
John Kaiser joins me for a look at some other metals that have good fundamental support and have been performing well but do not have…
Wed 11 Nov, 2020
1 comment
I am on the road today on a last minute trip so posting will be limited to Chris Vermeulen this mornign and this preview to…
Wed 9 Jan, 2019
4 comments
Lobo Tiggre joins me today to answer the question, should we be concerned about the price action in the metals. We look at a broad…
Tue 19 Jun, 2018
2 comments
First Cobalt President and CEO Trent Mel joins me to provide a recap of the energy metals, particularly cobalt and lithium. We then discuss the…
Wed 6 Jun, 2018
62 comments
Here are the latest drill results out of Osisko Metals. To me these results look good but the market is still not reacting to the…
Tue 29 May, 2018
0 comment
Here is the recording of the Energy Metals panel that I moderated with Keith Schaefer (The Oil & Gas Investments Bulletin), Rob Fuhrman (Katusa Research),…
Mon 28 May, 2018
1 comment
Here is the PEA that we have been waiting for out of Fireweed Zinc (TSX.V:FWZ). There is a lot of information in the release so…
Wed 23 May, 2018
0 comment
Lobo Tiggre, AKA Louis James, Founder and Editor of the newsletter The Independent Speculator joins me for a look into the energy minerals space. These…
Tue 22 May, 2018
39 comments
I do not usually focus on Cobalt companies on this show but when I was sat down with First Cobalt (TSXV:FCC & OTCQB:FTSSF) management back…
Thu 22 Feb, 2018
5 comments