Posts Tagged: joe mazumdar

Welcome to the 2nd KE Report Weekend Show of 2022. This weekend we spend extended time with Rick Bensignor and Joe Mazumdar. Starting with the broad financial markets, interest rates, and commodities, then moving to analysis on production and development resource companies.
Sat 15 Jan, 2022
91 comments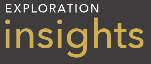 We recap some of the recent M&A transactions and the trend of mining companies looking to grow scale. It's all about building to a level that will attract the investors still focused in the sector.
Fri 5 Nov, 2021
35 comments
In this Weekend's Show we feature two extended segments with Rick Rule and Joe Mazumdar. That means we are focusing on investing in resource stocks,…
Sat 2 Oct, 2021
116 comments